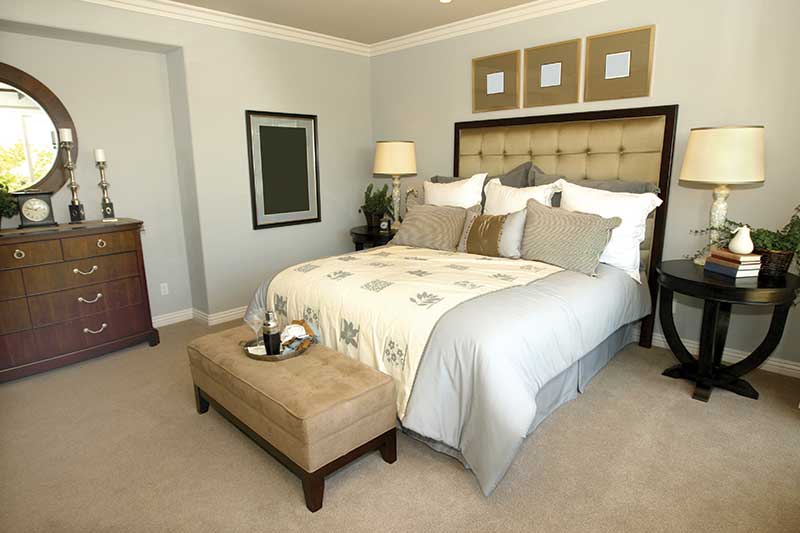 Floor heating is well suited for use under carpet, provided that care is taken in the choice of carpet. The overall thickness of any materials above the heating system needs to be taken into account too as it will affect the heat transfer. This includes any underlays and overlays.
LOW THERMAL RESISTANCE UNDERLAY & HESSIAN BACKED CARPET
The underlay should have low thermal resistance and the carpet should be hessian backed to promote efficient operation of the system. Felt underlays should not be used as they may create a thermal blocker hindering the performance of the system.
MAXIMUM TEMPERATURE
The floor temperature should never exceed 27°C and a thermostat is used to ensure that this temperature is not exceeded. This means that the floor heating system is restricted to a certain maximum heat output. To determe the heating requirement of the room and decide on the suitable floor heating system, our team is available to help and can help to choose the right product.
LIMIT VALUES FOR EFFECTIVE HEAT TRANSFER
Everything above the heating system, including underlay, overlay and final floor finish need to be within the limits set below. The typical carpet is 1,0 to 2 tog, but the manufacturer should always be consulted for the suitability with floor heating and ensure that the overall tog value (including any underlays or overlays) does not exceed the 2,5.
It is not recommended to install floor heating with carpet if the limits below are not met. This may hinder the performance of the system and result in the system not working as desired.
Transfer of heat limits

| | |
| --- | --- |
| Tog | No more than 2,5 |
| RSI  | No more than 0,25 |
| R-Value | No more than 1,42 |
| U-Value | No less than 4,0 |
INSULATION IMPROVES EFFICIENCY
In order to achieve efficiency the subfloor should be insulated. The concrete (or other material) base, on which the heating system is installed on, should have additional insulation. Warmup insulation boards or Warmup insulated underlay are designed to give the best performance for the heating system to provide heat through the underlay and the carpet on top.
Visit our product pages to choose the heating system
---
[ssba]