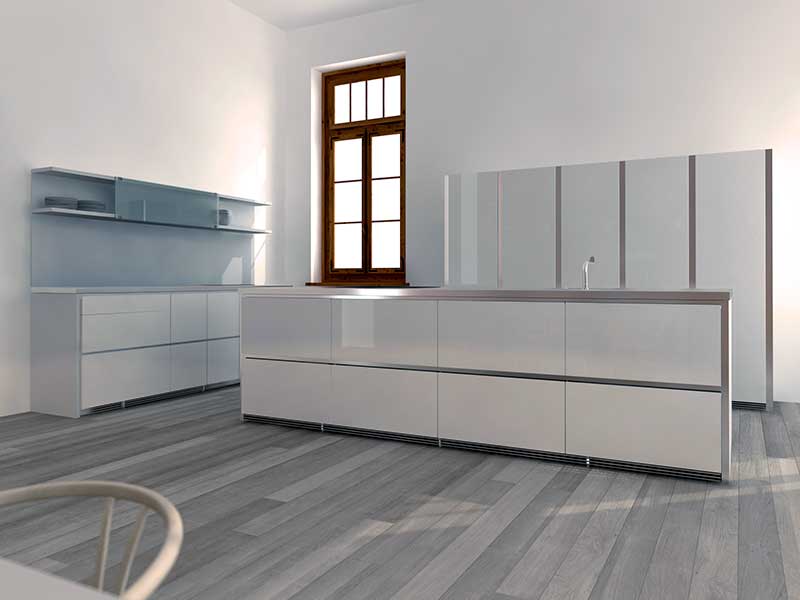 Vinyl flooring is easy to clean, waterproof and slip-resistant making it an ideal floor finish in high traffic areas such as bathrooms and kitchens. Luxury vinyl tiles and vinyl flooring can be safely used with Warmup floor heating.
As part of our on-going Research & Development, we have conducted extreme heat testing in our testing facilities in Germany to understand the effects floor heating may have on physical and aesthetical properties of vinyl flooring. The results throughout these tests showed that there has been no discoloration, shrinkage or effect on the appearance, meaning that floor heating under vinyl can be safely used.
A heat loss calculation should be obtained when looking to get the heating system to ensure the correct heat output. The room temperature is then controlled with a thermostat which gives total control of the heating system and allows to enjoy a warm room when desired.
TOP TEMPERATURE RESTRICTION
Vinyl floor temperature should not exceed 27°C. This is safeguarded by using a thermostat and indicating in the setup that the system is being used with vinyl flooring. Take a look at our room thermostats which are designed for use with vinyl flooring.
SYSTEMS FOR VINYL FLOORS
Foil heating mats and inscreed heating cables can be used with vinyl. We recommend using an insulated underlay and dual overlay for maximum energy efficiency with the foil heating systems.
CHOOSING THE RIGHT SYSTEM
Our team is happy to help before purchasing the system. To find the best solution for the project, visit our product pages. Make sure that any adhesive used is suitable for use with floor heating.
ENSURE EFFECTIVE HEAT TRANSFER
To ensure effective performance of the system, everything above the heating system, including underlay, overlay and final floor finish need to be within the limits set below.
It is not recommended to install the system if the limits below are not met. This may hinder the performance of the system and result in the system not working as desired.
Transfer of heat limits

| | |
| --- | --- |
| Tog | No more than 2,5 |
| RSI  | No more than 0,25 |
| R-Value (US) | No more than 1,42 |
| U-Value | No less than 4,0 |
---
[ssba]