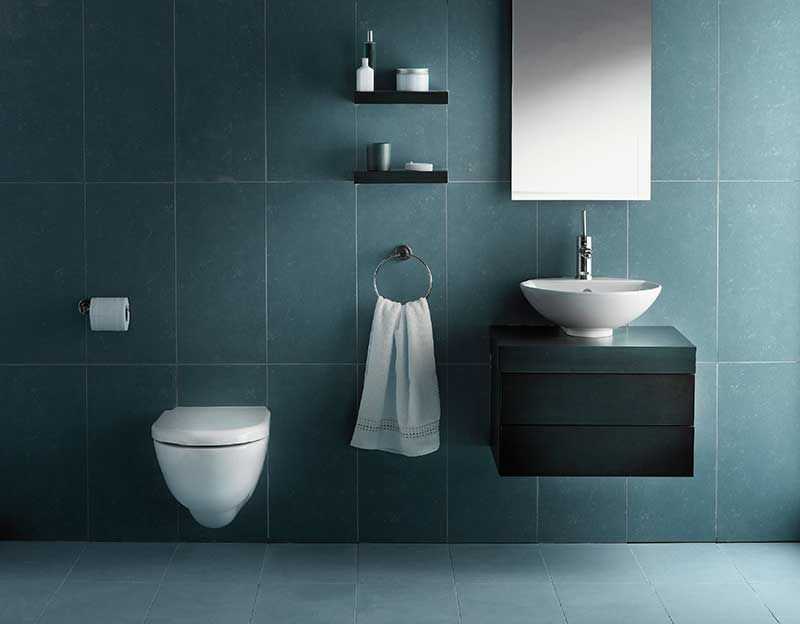 Floor heating provides an easy and cost effective long term solution for having a warm bathroom, regardless of the time of the year. For heating under tiled floors, we recommend to use the Electric Floor Heating Mats or the versatile DWS Heating Cable, depending on the size or shape of the bathroom. Made from the thinnest wire in the industry, these systems won't raise floor levels, so they are ideal in renovations.
These systems are easily adjusted to fit around objects, such as a toilets, sinks or bathtubs. After all, these areas don't need heating below and the system should not be installed under any sanitary ware or vanity units.
FLOOR HEATING RUNNING COST
The running cost depends on the room size and the operation time, as well as how well insulated the room is. As an example, if you have the system on for 2 hours in the morning and one hour in the afternoon over the winter period, it can cost just 22,75€ for the winter (6 months, 182 days). This is based on a 4m2 heated floor area and using a system installed on 10mm insulation boards. We've used 0,12€/kWh as the energy price in this calculation.
INSULATION IMPROVES EFFICIENCY
Our testing has concluded that insulation boards can reduce heat-up times significantly, from 2,5 hours to just 20 minutes. The faster the floor heats up, the more cost efficient it is to operate, so investing in insulation boards pays off as this will save in the energy bills.
---
[ssba]